Value proposition
I was a « regular » consultant within various « regular » consulting firms and I even contributed to the creation of one of them. My own development and wish to live another way of consulting within an economic environment, which has drastically changed and implies new value propositions, pushed me to the position of Senior Advisor. This positioning enables me to provide a technical expertise and a management experience to advise the Executive Committees and the supply chain organizations in their transformation decisions at both short and longer term.
I play a role of facilitator between the stakeholders in the company (Top management, functional heads such as production operations, sales, purchasing, marketing, finance, HR,…).
My personal value proposition encompasses:
Methodology
questionnaires, assessment matrix on supply chain maturity, formalization of the transformation plan including the work packages;
Change agent
coach the internal teams, lead interviews with the key decision-markets, animate workshops, participate to the executive committees meetings and to the project steercos ;
Benchmark
my business networks and the long-term relationships developed with the supply chain actors enable me to set up focused benchmarks;
Technical expertise
supply chain and logistics models, formalization of the vision and the mission of supply chain, governance and organization models (central / local), Service Level Agreements and Service Charters formalization, performance of the Customer Service departments, planning strategies (MTS/MTO), financial dimensions of supply chain management, stock models, selection and implementation of 4.0 solutions.
Missions
I work either alone in face-to-face with a decision-maker, or in a project supported by an internal team of consultants or by mobilizing a team of external consultants pre-selected by the client or selected by me. This approach enables an optimal acquisition of the results of the mission by the company's stakeholders and consequently its sustainability.
The following table provides a selection of recent advisory missions: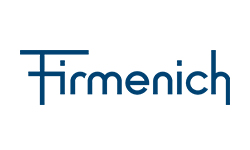 CEO and VP Business Excellence
PROJECT TOPIC AND BUSINESS STAKES: Reengineer operations and supply chain at world level to increase EBIT and reduce stock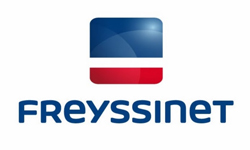 CEO and COO
PROJECT TOPIC AND BUSINESS STAKES: Transform operations and supply chain plan to face higher competition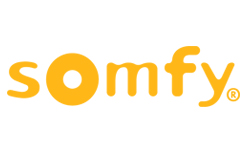 CEO, COO and Supply Chain
PROJECT TOPIC AND BUSINESS STAKES: Plan supply chain for 2022 growth ambition plan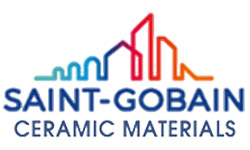 CEO and VP Business Development
PROJECT TOPIC AND BUSINESS STAKES:Transform customer service to support the strategic ambition through upgraded customer experience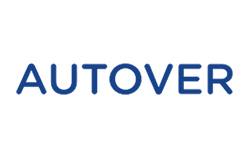 CFO and Supply chain
PROJECT TOPIC AND BUSINESS STAKES: Demand plan process design and implementation to optimize OTIF, stock and production capacity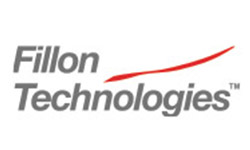 CEO, Supply Chain and excom
PROJECT TOPIC AND BUSINESS STAKES: Plan supply chain actions for 2021 and implement them for market consolidation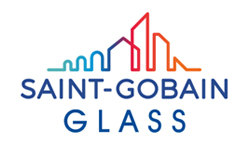 CEO and Supply Chain
PROJECT TOPIC AND BUSINESS STAKES: Plan and transform supply chain for 2020 for strategic market positioning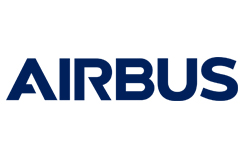 COO and operations stakeholders
PROJECT TOPIC AND BUSINESS STAKES: Test and select the digital solutions
MAIN TOPICS OF THE ADVISORY MISSION

Industries
Assessing, visioning and mid- term Planning Supply Chain including designing new supply chain models
Innovating in Logistics and Supply Chain Management including 4.0
Positioning Supply Chain within the organization,
developing people & designing / implementing collaborative processes (S&OP)
Designing Logistics Model: optimal Route-to-market, distribution network and warehousing
Fast Moving Consumer Goods
Nespresso Monde
Alcatel Lucent
Alcatel Lucent
Nespresso France
Altadis
Georgia Pacific
Lexmark
Nestlé Waters
Retail
B2C
Casino
Auchan Simply Market
Ooshop Carrefour
Auchan Simply Market
Arena
Intermarché
Système U
Weldom
Distribution
B2B
Rexel
Point P
Saint-Gobain Distribution Bâtiment France
Euromaster
Butagaz Shell
Pinault
Prodirest
Saint-Gobain Distribution Sanitaire Chauffage CEDEO Brossette
Yacco
Manufacturing industries
Alcatel Lucent
Airbus Group
Fillon Technologies
In Vivo
Michelin
Saint-Gobain Adfors
Saint-Gobain Glass
Saint-Gobain Sekurit
Somfy
SWM
Airbus
Hurel Hispano
Ministry of Defence
Saint-Gobain Glass
Placoplatre Isover
Holcim
Saint-Gobain Ceramic Material
SANEF
Veolia Propreté
Autover
Saint-Gobain Abrasifs
Saint-Gobain Gypsum & Isolation
Schneider Electric
Vallourec
Airbus Helicopters
Cebal Péchiney
Messier Dowty
Michelin
OCP
Orange Telecom
Soprema
Virgin
3PL
Dentressangle
Royal Air Maroc
Norbert
STEF
Tanger Med
SDV LI
Healthcare
CHR Christian Hansen
Diagnostica Stago
Essilor
Zeneca Pharma
Essilor US
Leo Pharma
Boehringer Ingelheim
Essilor
Ciba Vision
Didactic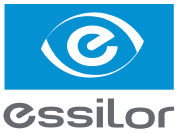 Michel intervient régulièrement pour des missions internationales en stratégie et d'expertise de la Supply Chain. Ses domaines d'interventions vont de l'audit, jusqu'à l'élaboration d'un plan moyen terme ou d'un programme de formation international. En plus de ses qualités de conseils, il nous apporte à la fois son expérience terrain ainsi que ses connaissances académiques dans le domaine de la Supply Chain
Eric Javellaud, Directeur Supply Chain, Directeur des Systèmes d'Information, Stratégie Rx et Efficience groupe.
Essilor International, 2018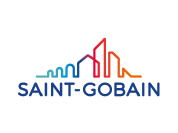 Michel has been instrumental in helping us develop our world class supply chain initiative in the last four years. In addition to his thorough mastering of the topic he has brought an outstanding ability to mobilize the management teams in very diverse cultural environments. A real change agent.
Claude-Alain Tardy, CEO Gypsum and Isover, Saint-Gobain, 2018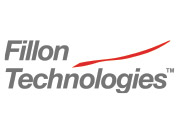 Michel FENDER est intervenu chez Fillon Technologies suite à ma demande car je souhaitais faire passer à mon groupe (2 usines, 7 filiales à l'étranger) une nouvelle étape de maturité en Supply Chain Management. Sur les 2 années de son intervention, Michel a démontré qu'il était la personne qu'il nous fallait: expertise stratégique quand il s'agissait de lancer des nouvelles bonnes pratiques dans notre organisation, pragmatisme opérationnel quand il fallait tenir compte de nos limites ou de nos spécificités, et enfin intelligence tactique dans les inévitables questions de gestion du changement. J'ai moi-même évolué dans différentes organisations à travers les 5 continents et j'avoue n'avoir encore jamais rencontré un consultant qui cumulait aussi bien ces 3 formes d'expertise. Aujourd'hui, Fillon Technologies a clairement franchi un palier de maturité et je tenais à remercier Michel pour sa contribution. »
Sébastien Reinbold, Président Directeur Général, Fillon Technologies, 2018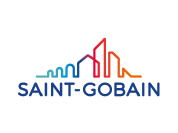 Saint-Gobain having launched 3 years ago a strategic transformation program of its Glass Division's supply chain, we are supported all along this program by Michel.
He is bringing his large experience on possible Supply chain models and more important, he is helping us to assess pragmatically how our supply-chain could efficiently grow value inside our specific business. Michel co-builds solutions closely with our in house teams, what enables them to learn and to grow as well.
Nicolas Mondy, Directeur Supply Chain, Saint-Gobain Gobain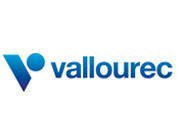 Depuis maintenant plus de 15 ans, soit dans mes nouvelles fonctions ou soit pour conduire le développement international de mes services, Michel Fender m'a souvent aidé à appréhender la situation par son aide méthodologique ou par une approche comparative de haut niveau grâce aux contacts qu'il entretient parmi les grandes entreprises industrielles.
Pascal Haond, Directeur Industriel, Vallourec Oil & Gas, 2016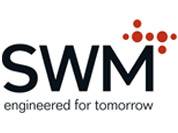 De par son expertise de haut niveau de la supply chain, et son expérience dans l'implémentation d'organisations à travers le monde, ma collaboration étroite avec Michel fut un élément déterminant dans la mise en place de la supply chain monde SWM, et un élément clés de succès dans l'atteinte des objectifs fixés par mon corporate.
Laurent VILLAIN, Global Sourcing & Supply Chain Director, SWM International", 2017