EXECUTIVE EDUCATION
The perspective of my courses is both business and technical. The point is to identify how the supply chain can deliver a "fair value" to the business in order to support its objectives and even more in some innovative cases contribute to rethink the value chains and to redesign the relative business models.
This is why in terms of target population, I mostly teach supply chain professionals as well as general business managers or functional ones from each key field.
I am mostly involved in leadership and general management programs as Faculty at HEC Paris. I tech especially in the TRIUM program, joint program between HEC, LSE and NYU, which enables me to interact with Excom members from various sectors and mostly from financial institutions (banks, insurance, investment funds, IIS,…). One my research axis is the application of the concepts and practices of supply chain management to the service industries.
Objectives of the course
Integrate Supply Chain Management (SCM) as a leverage of business value creation at the GM / Excom level
Get acquainted with the building blocks of a supply Chain model
Be able to use the Supply Chain Management lens to challenge your company Value Model,
Be inspired by Supply Chain concepts and practices to any type of organization
Agenda of the course
Supply chain management and business: the value proposition challenged by the supply chain lens
Supply chain: first definitions and scope
Value architecture
Value network model and Supply Chain Management
Supplys chain for GMs
Organizational dimension (appendix)
Final assignment
I am involved in teaching supply chain management in corporate trainings for Saint-Gobain in Europe, North America and Asia and as well for Essilor, Airbus Group, Geodis, Adisseo, MBDA, Orange Business Services and BPI. The following chart shows an example of the learning program I have designed and that I partially teach for a community of supply chain professionals: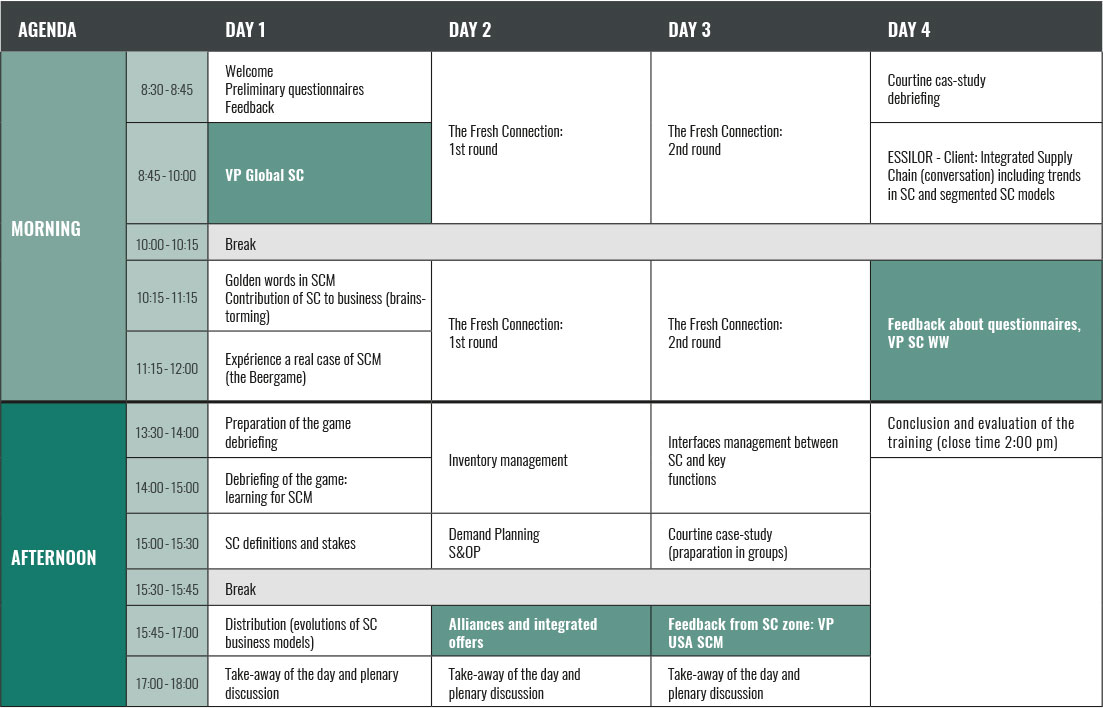 In terms of pedagogical solutions, I have developed my own teaching package including the case studies, which are short, focused and based on my advisory missions. If possible I invite the manager from the company related to the case study in order to co-animate the debriefing, what provides a maximum level of impact and pragmatism. I systematically mobilize guest speakers in order to open practices to other industries and to stimulate benchmarks.
I belong to the Crossknowledge faculty body, what gets me access to the last modern and innovative pedagogical solutions (www.crossknowledge.com).
I regularly use serious games in my courses and especially a digital version of the famous Beergame (beergameapp.com).
Main experiences
Teaching:

Grande Ecole (1989-1991): Production operations
EMBA English Modular (since 2013, Paris): Operations and Supply Chain Management (overall score: 4.84/5)
CESA SCM (since 2013, Paris): SC planning maturity (overall score: 4.84/5)
EMBA modular (2013, Shanghai, Paris): Operations and Supply Chain Management (overall score in Shanghai: 4.94/5)
EMBA TRIUM (since 2015)
Executive Master Management d'une Unité Stratégique (since 2016, overall score: 4.96/5)
Customs: Orange, SAIL, BPI, MBDA.

Programs management: (from 2014 to 2016): CESA Supply Chain and Academic Co-Direction for Executive Master Global Sourcing and SCM
Professor (from 1999 to 2014): designer and lecturer of the course "Logistics and Supply Chain Management"
President of the Department "Industrial Engineering" (from 2005 to 2009)
Co-Director of the Master International Management of Logistics (IML, joint Master programme with Ecole Polytechique Federale in Lausanne, Switzerland) (from 2001 to 2009)
Chairman of the Supervisory Board (from 2004 to 2009)
Co-Dean of ENPC MBA (from 2001 to 2004)
Dean of ENPC MBA (from 1999 to 2001),
Chairman of the Executive Board (from 1999 to 2004)
Vice President for Academic Affairs (from 1997 to 1998)
Professor: Global Supply Chain Management (from 1997 to 2009)
Associate Professor and Financial Director (from 1989 to 1997)
Positions and teaching activities in Associate Programmes:
ENPC MBA EHTP, Casablanca, Morocco: International Dean and Professor (from 1998 to 2009)
ENPC MBA Tokyo, Japan: International Dean and Professor (from 1998 to 2003)
Universidad de Belgian, Buenos Aires, Argentina: Professor (from 1992 to 2000)
Universidad de Cajon, Mendoza, Argentine: Professor (from 1995 to 1999)
Université des décideurs, Ecole des créateurs d'entreprise (Martinique) et Ecole des Managers (Guadeloupe): Professor of Corporate Finance and Logistiques (from 1992 to 1999)
IISMIB, Cochin, India: Professor of Global Operations and Logistics (from 1997 to 2001)
Executive MBA, KPMG: International Dean (from 1997 to 2004) and Professor of Manufacturing Strategy, Cost, Quality and Logistics (from 1997 to 2000), Professor of Global Supply Chain Management (from 2001 to 2007), Professor of Value Chain Management (from 2008)
Institut Franco Chinois d'Ingénierie et de Management (IFCIM) with University of Tondji, Shanghai, China : Academic Director and member of Board of Directors (from 2000 to 2004), Professor of Global Supply Chain Management (from 2000 to 2009)
Abu Dhabi University: Professor of Global Supply Chain Management (from 2007 to 2009)
Member of the Executive Committee (from 2008 to 2011)
Director of ESSEC Executive Education (from 2009 to 2011): from 15th to 8th in the worldwide Exec Ed FT ranking
Chairman of the Supervisory Board ESSEC MA (from 2008)
Director of the Customized Programs (from 2008 to 2009)
Customs training in Logistics (from 1988 to 2011) for companies in automotive (Peugeot, Citroën), pharmaceuticals (Synthelabo, 3M), optical (Essilor), cosmetics (Roc), energy (EDF), telecommunication (France Telecom), fast moving consumer goods (Le Printemps, Altadis, Philips, ONA), IT (Sligos), third party logistics (FDS), banks (BPCE), chemical (Adisseo)
Pedagogical director of the Master in "Management of Logistics" (from 1996 to 1997), 15 modules totalling 550 hours. Teaching: Financing and controlling manufacturing and logistics investments
Founder and pedagogical director of the Master in "International Management in Purchasing" (from 1993 to 1996). Teaching: Interfaces between supply, purchasing, manufacturing and logistics in multinational companies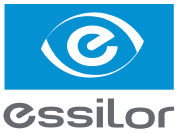 Michel intervient régulièrement pour des missions internationales en stratégie et d'expertise de la Supply Chain. Ses domaines d'interventions vont de l'audit, jusqu'à l'élaboration d'un plan moyen terme ou d'un programme de formation international. En plus de ses qualités de conseils, il nous apporte à la fois son expérience terrain ainsi que ses connaissances académiques dans le domaine de la Supply Chain
Eric Javellaud, Directeur Supply Chain, Directeur des Systèmes d'Information, Stratégie Rx et Efficience groupe.
Essilor International, 2018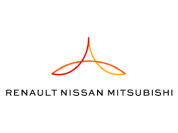 Voilà bientôt 20 ans que je connais Michel Fender.
Pendant ces 20 ans, que ce soit lors de la définition de formations pour des étudiants ou des professionnels, lors de missions de consulting, lors de la préparation d'ouvrages, … j'ai pu apprécier le pédagogue, le chercheur, le professionnel averti.
Au-delà, c'est aussi parce que Michel est engagé, déterminé, enthousiaste, à l'écoute, que, … dans 20 ans, nous aurons encore plaisir à échanger, peut-être sur la logistique ou la supply chain, mais surement sur l'ingénierie de formations sans frontières au service des organisations et des hommes.
Didier Saint-Jalmes, Directeur de la Stratégie des Systèmes d'Information, Renault Nissan, 2016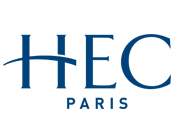 Michel est Adjunct Professor à HEC Paris. Il intervient dans des programmes de leadership et de management pour des entreprises de secteurs variés, dans le cadre de formations sur mesure ainsi que dans les programmes Executive MBA. Il permet aux managers et dirigeants de ces programmes de prendre conscience de l'importance des sujets de supply chain dans la réflexion stratégique des Directions Générales Son approche particulièrement convaincante, alliée à une pédagogie efficace, est fondée sur la création de valeur business, l'intégration collaborative des équipes internes, des fournisseurs et des clients et la mesure des impacts financiers . Le "Supply Chain Management » devient ainsi la première étape incontournable de la transformation des entreprises.
Isabelle Polèse, Directrice de la coordination académique, Executive Education, 2018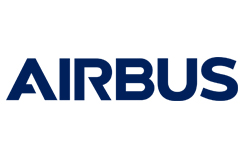 Bringing our Manufacturing Management on an increased level of business awareness, giving them simple tools to optimize their day by day performance and also building real teams out of heterogeneous groups and this now since years is something unique. A special "Thank you" for your sustainable and excellent contribution to our Management development.
Achim von Arciszewski, Industrial Assets & Capex DPY, Airbus, 2018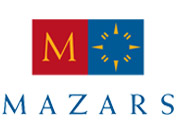 Even in the world of executive education, brothers in arms exist; with Michel, we have been trying to invent new formats of leadership education for the past twenty years. We stand together at the crossroads of business and academia, screening faculties around the world to put together creative and robust programs at an ethical price. This is not our job. This is our joint vocation.
Laurent CHOAIN, Chief People Officer, Mazars Group, 2018