DESIGN AND MANAGEMENT OF TRAINING PROGRAMS
I have designed and launched training programs at the Master level in the logistics and supply chain fields as well as in MBA programs as The Next MBA pioneered by Mazars.
The management of training programs as the leadership of management school or executive education organizations is another challenge by leading to build up a portfolio of programs both customized for a given customer and open for external enrolment.
I have recently designed programs about supply chain management dedicated to top managers in order to develop their awareness.
My international networks enable me to mobilize faculty and experts according to the needs in order to cover the content needs and to provide appropriate pedagogical solutions.
The following chart shows a complete training curriculum dedicated to the community of supply chain professionals and General Managers of a specific company: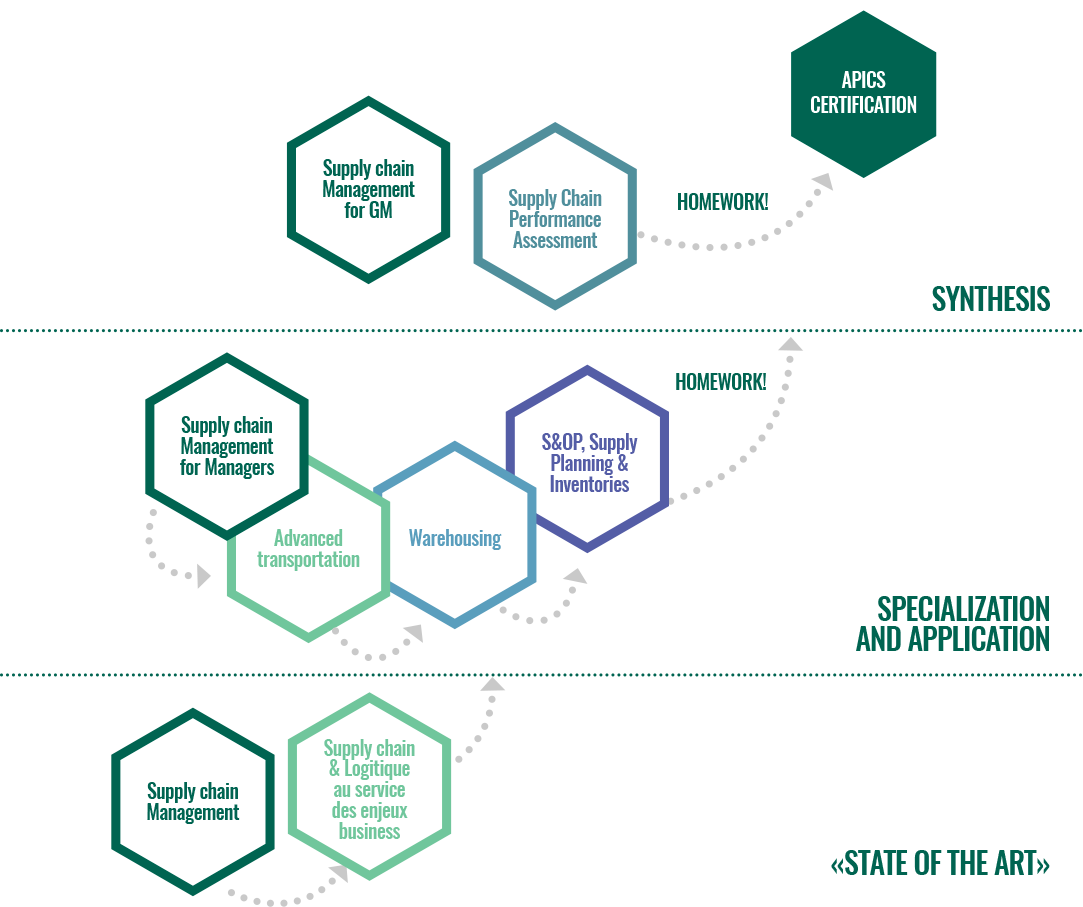 List of my past and current engagements: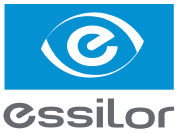 Michel intervient régulièrement pour des missions internationales en stratégie et d'expertise de la Supply Chain. Ses domaines d'interventions vont de l'audit, jusqu'à l'élaboration d'un plan moyen terme ou d'un programme de formation international. En plus de ses qualités de conseils, il nous apporte à la fois son expérience terrain ainsi que ses connaissances académiques dans le domaine de la Supply Chain
Eric Javellaud, Directeur Supply Chain, Directeur des Systèmes d'Information, Stratégie Rx et Efficience groupe.
Essilor International, 2018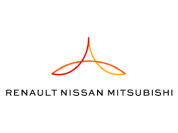 Voilà bientôt 20 ans que je connais Michel Fender.
Pendant ces 20 ans, que ce soit lors de la définition de formations pour des étudiants ou des professionnels, lors de missions de consulting, lors de la préparation d'ouvrages, … j'ai pu apprécier le pédagogue, le chercheur, le professionnel averti.
Au-delà, c'est aussi parce que Michel est engagé, déterminé, enthousiaste, à l'écoute, que, … dans 20 ans, nous aurons encore plaisir à échanger, peut-être sur la logistique ou la supply chain, mais surement sur l'ingénierie de formations sans frontières au service des organisations et des hommes.
Didier Saint-Jalmes, Directeur de la Stratégie des Systèmes d'Information, Renault Nissan, 2016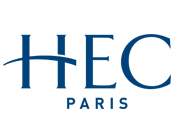 Michel est Adjunct Professor à HEC Paris. Il intervient dans des programmes de leadership et de management pour des entreprises de secteurs variés, dans le cadre de formations sur mesure ainsi que dans les programmes Executive MBA. Il permet aux managers et dirigeants de ces programmes de prendre conscience de l'importance des sujets de supply chain dans la réflexion stratégique des Directions Générales Son approche particulièrement convaincante, alliée à une pédagogie efficace, est fondée sur la création de valeur business, l'intégration collaborative des équipes internes, des fournisseurs et des clients et la mesure des impacts financiers . Le "Supply Chain Management » devient ainsi la première étape incontournable de la transformation des entreprises.
Isabelle Polèse, Directrice de la coordination académique, Executive Education, 2018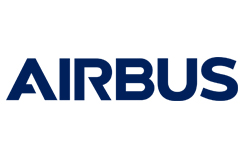 Bringing our Manufacturing Management on an increased level of business awareness, giving them simple tools to optimize their day by day performance and also building real teams out of heterogeneous groups and this now since years is something unique. A special "Thank you" for your sustainable and excellent contribution to our Management development.
Achim von Arciszewski, Industrial Assets & Capex DPY, Airbus, 2018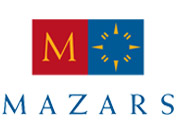 Even in the world of executive education, brothers in arms exist; with Michel, we have been trying to invent new formats of leadership education for the past twenty years. We stand together at the crossroads of business and academia, screening faculties around the world to put together creative and robust programs at an ethical price. This is not our job. This is our joint vocation.
Laurent CHOAIN, Chief People Officer, Mazars Group, 2018