INNOVATION AND COMMUNICATION
I am indebted to my clients for the chance for serving them either through advisory missions and trainings events. Advisory projects for instance for Michelin, Point P, Saint-Gobain Placoplatre et Isover, Airbus, Saint-Gobain Glass and training at TRIUM at HEC have doubtless pushed me beyond my comfort zone and beneficially to innovate. Those actions run in around 30 countries on all continents have contributed to develop as well a strong multi-cultural dimension.
I have been looking for developing tools and methodologies specifically to the supply chain management essentially oriented to the technical perspective. For instance, in 2005 for a mission for Saint-Gobain Point P, I have invented with applied maths team from Saint-Gobain Research the Route-to-Market methodology and tool, which enables to link the upstream vendors and the downstream customers within multi-scale distribution networks. I keep on fding this technical axis particularly on the planning strategy linked to the service charters and on the stock models.
But I have launched a deep reflection of supply chain not dedicated to itself but as leverage for creating business value. My fundamental assumption is that supply chain management is the preferred leverage of any company to operationalize the expected value of any value model.
The following chart illustrates what a industrial and supply chain model is: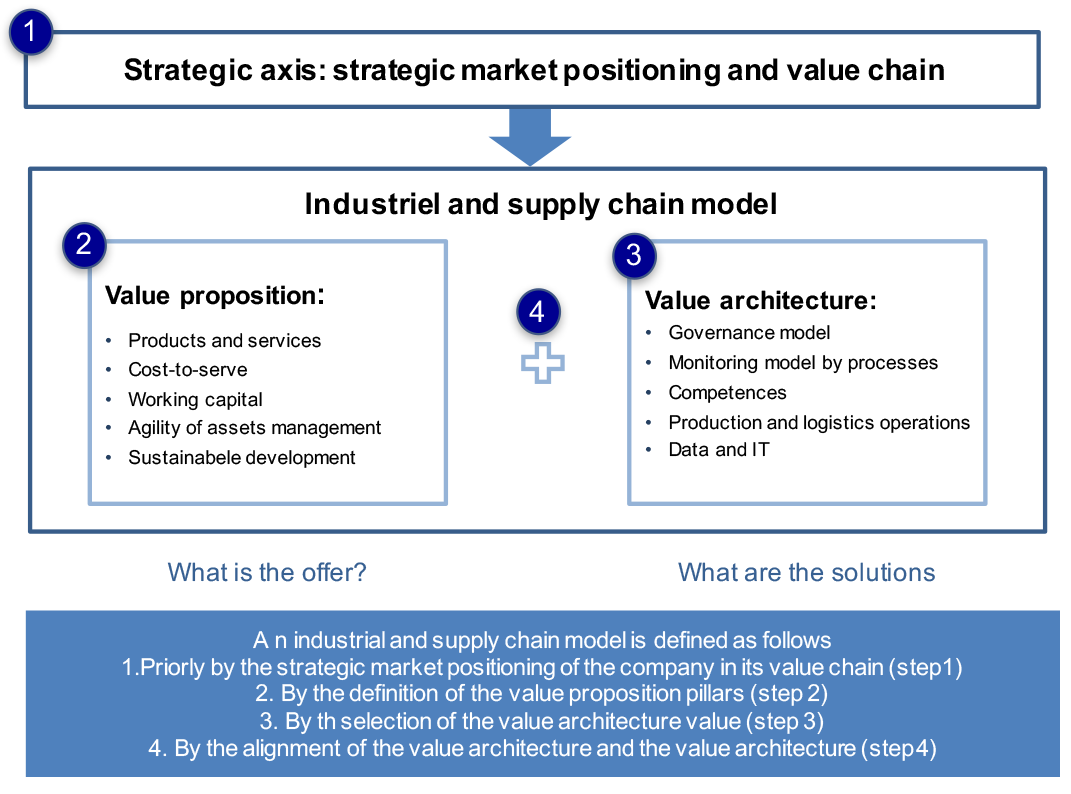 Use supply chain management enables to challenge the value model of any company, which is based on 2 key pillars, the value proposition and the value architecture, as follows :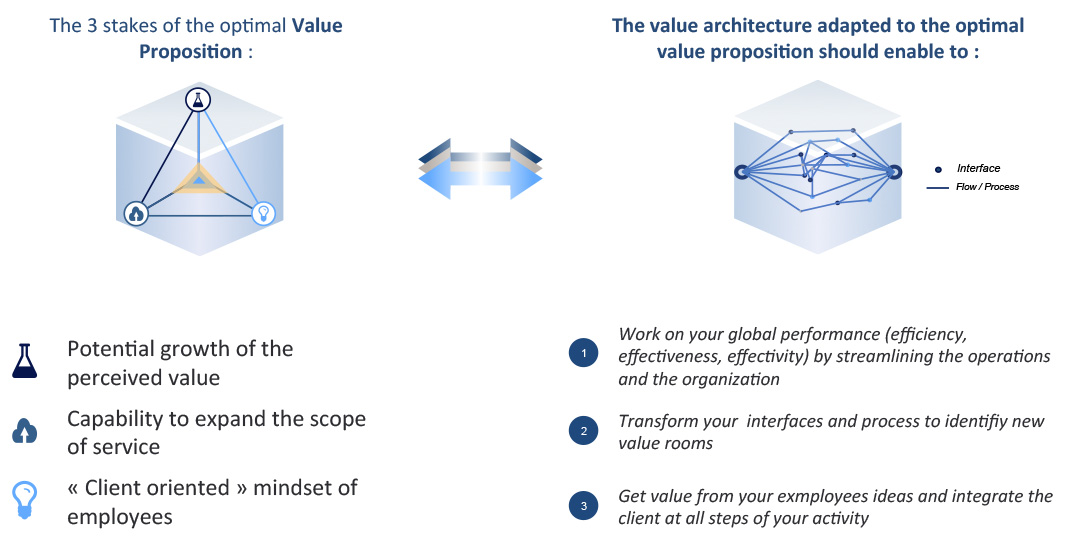 I have launched a R&D program at HEC Paris with the partnership of Tallis Consulting in 2017-2018, which studies the conditions of value creation by the supply chain management by challenging value proposition and architecture and by aligning those 2 pillars and by stimulating an extended value logic.
COMMUNICATION
Experiences and research work are valued through essentially:
Publishing reference books in France and abroad
Conferences
Videos